Provide yourself, your business and your clients with the data destruction protection that today's professional businesses require.
Serving Hobbs, New Mexico and many surrounding areas, we offer offsite document, hard drive and textile shredding services, bulk purge shredding and scheduled bin services at your location. Secured Document Shredding has been in business for over 25 years, is a NAID AAA certified vendor and a local asset to the communities of Lea County, southeastern New Mexico and all of West Texas. Keeping your confidential information out of the wrong hands is what we are here for. Give us a call and our experienced staff will address your questions and get you scheduled today!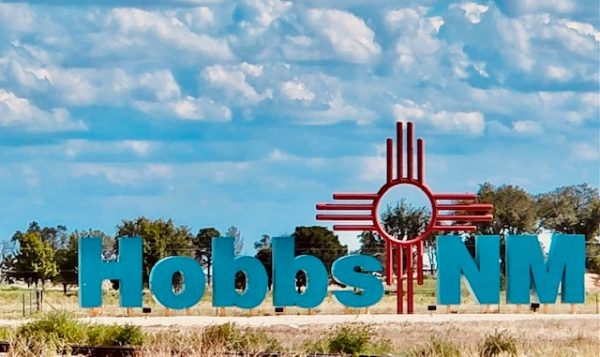 keeping your data confidential: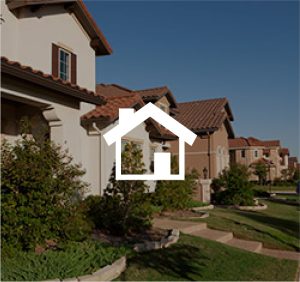 Have one of our certified specialists come to you! Our mobile collection vehicle brings you the highest level of convenience and security. A uniformed technician with professional photo identification will remove the sensitive materials from your location and place them in a locked bin within a locked vehicle with video surveillance for the utmost security. You can feel instantly gratified knowing you've taken the steps towards securing your sensitive information. A certificate of destruction will be issued providing proof that said materials have been demolished.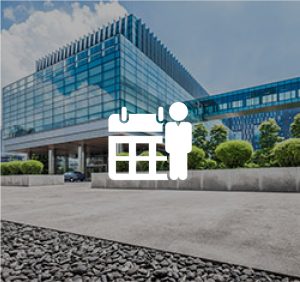 Our regularly scheduled clients choose between 4 different sized locking security bins to keep at their location at no additional cost. Our tenured staff can help you create a schedule that fulfills your shredding demands and helps keep you and your business lawfully diligent. One of our licensed technicians will come service the security bins at your business location upon the scheduled date that has been subscribed.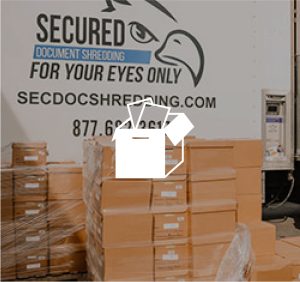 No project is too big for our bulk purge team! With a one-time purge service, we will help you clear out that office, warehouse or garage full of files and documents or computers and hard drives. Put your mind at ease and let us put in the work for you. No continuous contracts or additional obligations are required.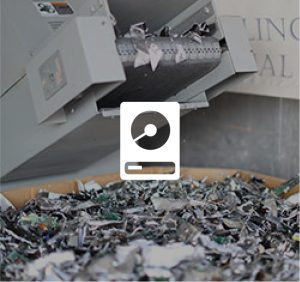 We offer NAID AAA certified hard drive destruction for everyone! Regardless of deletion or resets, computer hard drives always store personal information that can be easily restored and is exceptionally hazardous if found in the wrong hands. Avoid the risk of financial fraud and identity theft, have us shred your computer hard drives beyond any restoration. It will keep you lawfully diligent and protect you and your client's private information.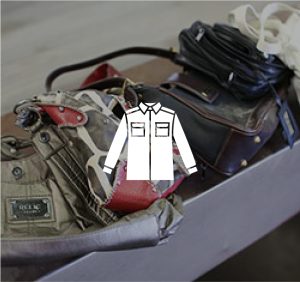 These days brand recognition is everything and we want to help you keep your good name protected. Any amount of back stocked uniforms and logoed materials that are outdated and out of circulation can be a risk to your company. Our textile destruction services will take the time to manually and mechanically destroy said items beyond recognition. Safeguard your reputation and call us today!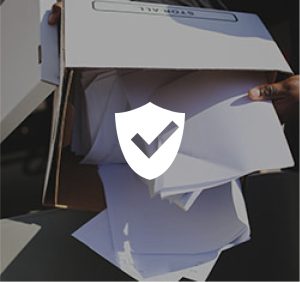 We have two walk-in facilities for drop of shredding. You can bring your files, textiles or hard drives with no appointment necessary. We look forward to meeting our customers and will work quickly to get your items destroyed securely. Come by our Midland Texas or San Angelo Texas locations during our office hours for immediate service.
Keep New Mexico Beautiful
Secured Document Shredding works hand in hand with our sister company BRI to ensure any and all items that can be recycled, will be. As landfills continue to grow and grow, we do our part to make sure all computer components that no longer contain information and documents that have been shredded, get sent to a certified recycler. Together we can help keep New Mexico a cleaner more beautiful place for generations yet to come.
We are a west Texas, family owned and operated shredding company with 25+ years of shredding excellence under our belts. We routinely provide legally compliant document and hard drive destruction services for Hobbs and Lea County New Mexico, and surrounding areas. All of our staff have been NAID AAA certified with includes routine background checks, drug screening and continual training to keep up to date with the ever-evolving modern workspace. We love to serve you and provide a safer environment to keep your business and personal information confidential.
WE ARE NAID AAA CERTIFIED SINCE 2005
NAID AAA Certification® verifies secure data destruction companies' services' compliance with all known data protection laws through scheduled and surprise audits by trained, accredited security professionals, fulfilling customers' regulatory due diligence obligations.
We are NAID AAA Certified for on-site and off-site document shredding and hard drive destruction. Our team is ready to serve you and all employees undergo background checks and screening as per NAID certification standards.
KEEP YOUR DATA CONFIDENTIAL!
Contact us to book Secure Shredding Services or to arrange a free consultation.