Licensed Shredding Services in Del Rio, Texas
Call to Book Your Shredding (830) 201-1543
For over two decades the good people and local businesses of Del Rio and Val Verde County have relied on the protective shredding services of Secured Document Shredding.
We offer scheduled offsite and onsite services, bulk shredding projects and community benefit shred events in your area. We are always on the move and ready to work for you! Our knowledgeable staff are pleased to provide an estimate of services and help you determine a shred service that encompasses your shredding demands and keeps you legally compliant. Provide yourself, your business and your clients the protection they need and deserve with our secured document and hard drive destruction services.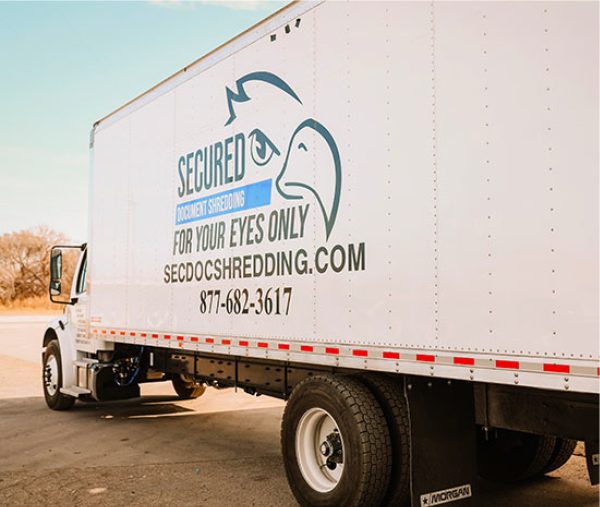 How we can help you keep your data confidential: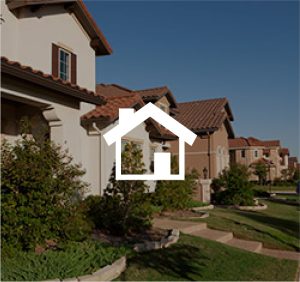 Residential Shredding in Del Rio
Nothing is simpler than having a licensed professional come to you! Schedule a residential service with us and you will feel confident watching the shredding process from start to finish with our certified technician. Upon completion of services, you will be issued a certificate of destruction providing proof that all materials have been shredded beyond recognition.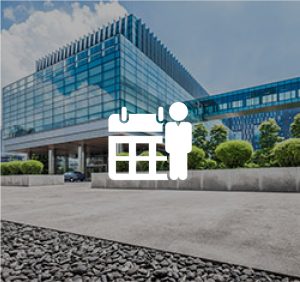 We offer 4 different sizes of locking security bins to place at your location depending on your shredding specifications. Our staff will help to accommodate a schedule that both adheres to your requirements and supports your legal obligations. A certified and uniformed specialist will then service your bins with absolute care and discretion on the scheduled dates agreed upon.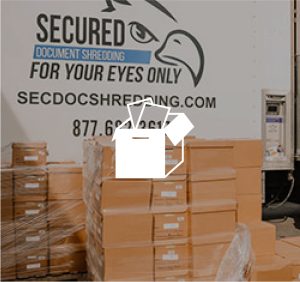 When it's time to get after that warehouse, office space or storage room full of built-up files, call the professionals! Put your mind at ease and let us take care of it for you. Any sized bulk shredding project can be executed with our industrial shredding truck. No long-term contracts or additional responsibilities are required with a bulk purge service.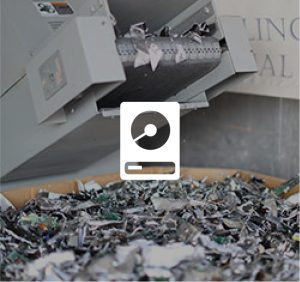 We now offer NAID AAA certified hard drive destruction! So many of our everyday devices, computers and discs retain information that can be harmful if found in the wrong hands. The risk of vulnerability to financial piracy and identity theft can be easily avoided by having those materials shredded beyond any restoration with an experienced and licensed technician.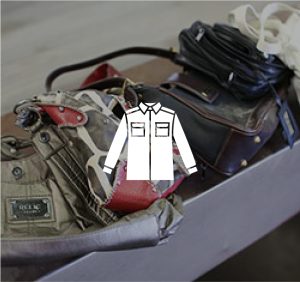 Uniform and textile Destruction Services
When it comes to your business, reputation is everything. It is essential for uniforms and accessories that have been trademarked or logoed to stay out of circulation and out of grasp for fraudulent activities.  Our textile shredding services operate with both manual and mechanical labor to ensure items have been destroyed beyond any recognition with absolute certainty.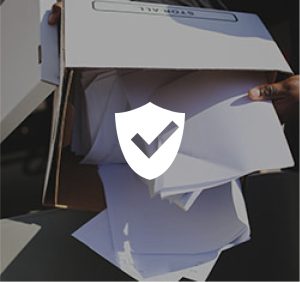 We understand that keeping a schedule doesn't always come easy for everyone. That's why we encourage anyone to come by one of our two walk-in locations in Midland or San Angelo. Bring your files, documents, hard drives or textiles and watch the process as it happens! Our attentive and accommodating staff will work quickly to get your shredding finalized. No appointments necessary.
Secured Document Shredding works along side our sister company BRI to prevent landfills from filling up with paper and plastics that can be reused and recycled. Any files, documents, hard drives and other computer parts that have been shredded and void of confidential information, are sent to a certified recycler to create new products. Let's work together to help provide our future generations with a greener, more sustainable Texas that we all can cherish.
Since 1996, Secured Document Shredding has become the gold standard for document shredding services for Odessa, Ector County and all of west Texas.  We are locally owned and operated and take pride in contributing to the wonderful communities around us. Our company upholds the highest in industry standards and integrity which has awarded us the most trusted shredding service for local and corporate businesses, residential clients, and state and government entities in west Texas. Every one of our employees are NAID AAA certified and undergo detailed background checks, continual drug screening and regularly scheduled in-depth training to keep up with the modern advancements of the contemporary professional workspace.
WE ARE NAID AAA CERTIFIED SINCE 2005
NAID AAA Certification® verifies secure data destruction companies' services' compliance with all known data protection laws through scheduled and surprise audits by trained, accredited security professionals, fulfilling customers' regulatory due diligence obligations.
We are NAID AAA Certified for on-site and off-site document shredding and hard drive destruction. Our team is ready to serve you and all employees undergo background checks and screening as per NAID certification standards.
KEEP YOUR DATA CONFIDENTIAL!
Contact us to book Secure Shredding Services or to arrange a free consultation.