Secured Shredding Services in Abilene, Texas
Call to Book Your Shredding (877) 881-0615
The security of businesses and residents in Abilene revolves heavily on the ability to keep data confidential.
For over two decades Secured Document Shredding has maintained a footprint in Taylor and Jones Counties helping to keep the good people of Abilene out of security breach. We have a fleet of mobile onsite shredding trucks serving your area and all of West Texas. Our staff is readily accessible and will work quickly to address any questions, provide an estimate and get your services scheduled. To help you keep your private information out of the wrong hands and stay legally compliant, contact our Secured Document Shredding offices today!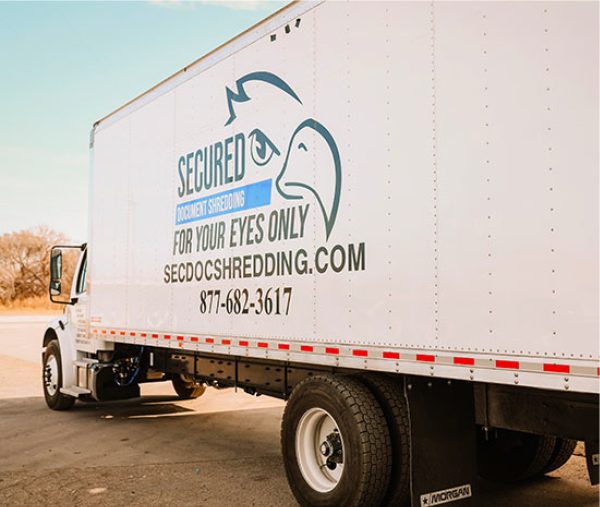 Keeping your data confidential: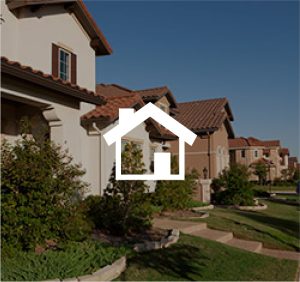 Give our team a call and together we will establish your shredding needs and send a certified shredding professional to you! Watch your sensitive materials be demolished with our onsite shredding truck while we are at your location. A certificate of destruction will be issued to you or your business confirming that the materials were destroyed for your records.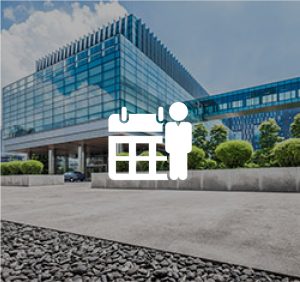 All our regular scheduled clients receive top of the line security bins. We offer four sizes of locking, secured containers to utilize at your business sites. Together we can establish a schedule that accommodates your shredding needs and helps keep your organization at a reduced risk of fraud and stay lawfully diligent.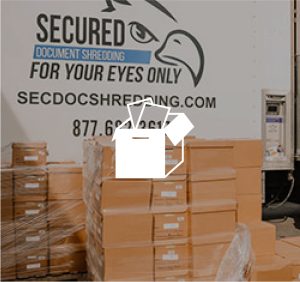 Bulk shredding projects are easily managed with our industrial shredding truck. We can coordinate to help safely clear out offices, classrooms and warehouses full of documents, computer hard drives and stockpiled files you may have built up. Purge services have no requirements for any long-term contracts or additional obligations.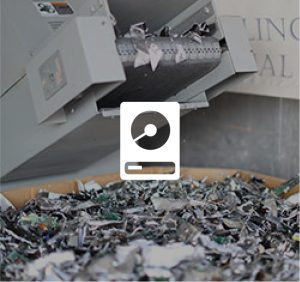 Did you know that we are also NAID AAA certified in the destruction of hard drives? So many of the electronics we use everyday like hard drives and discs contain harmful data that if not responsibly disposed of, can jeopardize your business or personal life.  Identity fraud and financial malice can be easily avoided by utilizing our hard drive shred services to rid confidential information beyond restoration.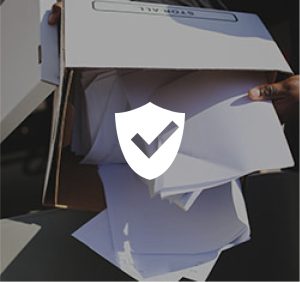 No appointment needed, just come by and see us! Our tenured staff will take care of any files, hard drives and textiles you can bring. There are walk up locations in San Angelo and Midland, open Monday-Friday.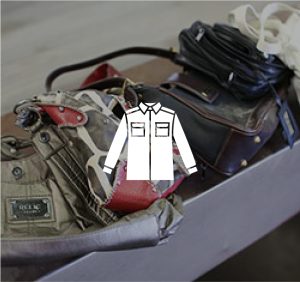 Uniform Shredding and Textile Destruction
Safeguard your reputation. If you have a backstock of branded uniforms or accessories that have retired from circulation, keep them out of harm's way by having them shredded. There is a wide range of shredding services that we provide to protect your brand and preserve your good name.
Let's Keep Texas Beautiful Together
Secured Document Shredding helps eliminate unnecessary waste that fills up landfills year after year. Files and documents that are shredded beyond the ability of restoration can be recycled into new products.  This reduces waste and helps provide a greener, safer Texas for our future generations.
Secured Document Shredding was found in 1996 and is a locally owned and operated organization. We are an active member and contributor to the Abilene community and greater west Texas area. Residential clients, corporate and local businesses and state and federal government entities prefer our services above all others due to our absolute diligence to uphold the highest standards in secure document and hard drive destruction. All our employees are NAID AAA certified and are subject to strict background checks, thorough drug screening and continued in-depth training to stay vigilant and to comply to the legal requirements in the modern-day fluctuations of the professional workspace.
Give Us A Call (877) 682-3617
WE ARE NAID AAA CERTIFIED SINCE 2005
NAID AAA Certification® verifies secure data destruction companies' services' compliance with all known data protection laws through scheduled and surprise audits by trained, accredited security professionals, fulfilling customers' regulatory due diligence obligations.
We are NAID AAA Certified for on-site and off-site document shredding and hard drive destruction. Our team is ready to serve you and all employees undergo background checks and screening as per NAID certification standards.
KEEP YOUR DATA CONFIDENTIAL!
Contact us to book Secure Shredding Services or to arrange a free consultation.