Document and Hard Drive Shredding in Ballinger
Call to Book Your Shredding (877) 881-0615
We protect the residents and businesses of Ballinger and Runnels County with secure data destruction.
Secured Document Shredding proudly gives over 2 decades of experienced and licensed shredding to the good people of the West Texas communities. Our services are flexible to fit many needs and serve an expansive area from Lubbock to Del Rio and from Abilene to Hobbs New Mexico. We are readily accessible by phone, email or website and will respond to your questions promptly. Give us a call today to learn more and get a quote!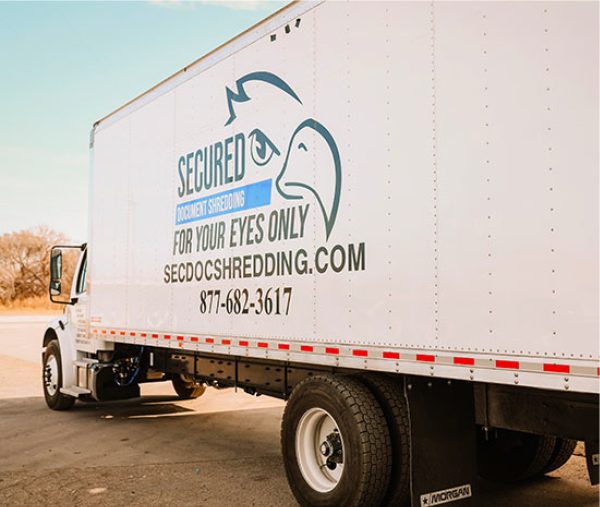 How we can help you keep your data confidential: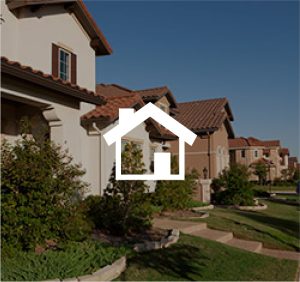 Simplicity at its best! Call to make an appointment and we will send a certified shredding specialist to your location. Upon arrival, we will securely transfer your confidential materials to our onsite shredding truck and you can watch them be demolished all from the convenience of your front doorstep. After materials have been shredded, you will be issued a certificate of destruction as proof that the items have been destroyed and the service is complete.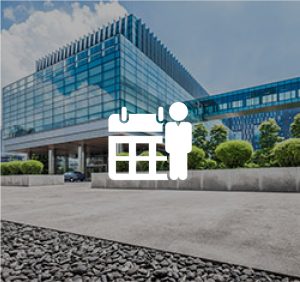 If your business continually produces papers with personal information on it, this is the best way to make sure that you and your clients are protected from breach.  Choose from 4 sizes of secured containers to store confidential materials in and pick a schedule that suits your needs. We will send a licensed, uniformed professional to your location to service the bins and ensure your sensitive information is out of harm's way.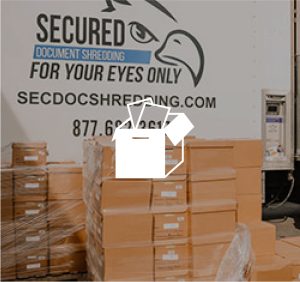 Do you have a large quantity of documents and files or computers and hard drives? With our state-of-the-art industrial shredding trucks and experienced staff, we can help make a bulk shredding project easy and hassle free. Give us a call!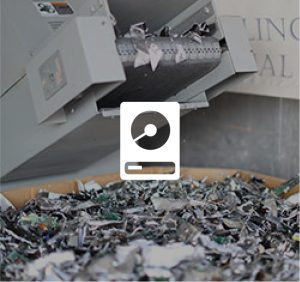 Our team is additionally NAID AAA certified in hard drive destruction. Electronic devices and computers accumulate personal data constantly. If these items are not disposed of responsibly, you could be jeopardizing you or your clients personal information. Preventing identity theft and financial ruin are the top two reasons why we encourage you to make the legally sound decision and give us a call!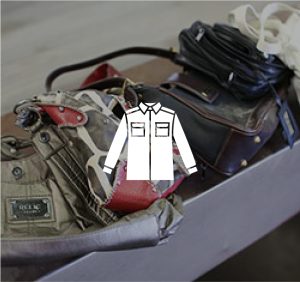 We understand the importance of brand reputation and safeguarding your trademark. All uniforms and garment accessories that are logoed and out of circulation pose a risk if represented outside of a controlled professional setting. We utilize manual and mechanical procedures to make sure items are destroyed beyond recognition. You have worked hard to keep a good name for your business, let us help you protect it.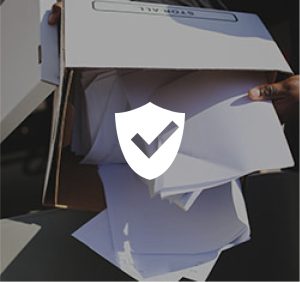 Bring your files, documents, hard drives or textiles to our offices and watch them be destroyed by the professionals! We love to meet people in our community and help educate them on the importance of keeping confidential data protected. This cost-effective service does not require an appointment and is perfect for the busy person on the go. We have locations in Midland and San Angelo, open 8am-4pm. 
Keeping Ballinger Beautiful and Safe
Secured Document Shredding is dedicated to the environmental preservation of Ballinger and all of West Texas. Any documents or computer components that have been completely rid of personal data are recycled locally. These items can be melted down or turned to pulp to create new products. Saving landfill space and preventing waste helps provide and safer and greener Texas for generations to come.
Secured Document Shredding has been in operation since 1996 and is a family owned, locally operated organization. Our roots are deep in West Texas, and we are a proud contributor to the safety of the Ballinger community and surrounding areas. We uphold the highest of standards for all of our residential customers, local and corporate businesses as well as state and federal government entities. Each of our employees must continually pass thorough background checks, drug screening and complete in-depth training to comply with legal requirements and stay vigilant in the ever-changing modern workspace.
WE ARE NAID AAA CERTIFIED SINCE 2005
NAID AAA Certification® verifies secure data destruction companies' services' compliance with all known data protection laws through scheduled and surprise audits by trained, accredited security professionals, fulfilling customers' regulatory due diligence obligations.
We are NAID AAA Certified for on-site and off-site document shredding and hard drive destruction. Our team is ready to serve you and all employees undergo background checks and screening as per NAID certification standards.
KEEP YOUR DATA CONFIDENTIAL!
Contact us to book Secure Shredding Services or to arrange a free consultation.