Document and Hard Drive Destruction in Brady, Texas
Call to Book Your Shredding (877) 682-3617
Secured Document Shredding has been an active member of the Brady and McCullough County communities for over 25 years.
We offer NAID AAA-certified document and hard drive destruction, bulk purge shredding, and textile and uniform destruction. Our locally owned operation includes a fleet of state-of-the-art onsite shredding trucks, as well as 2 walk-in facilities for drop-off shredding services. We are proud to serve and contribute at every opportunity to our friends in Brady Texas. Feel free to contact us for a free consultation and to make sure your confidential materials are not posing risk to you or your clients. Give us a call today!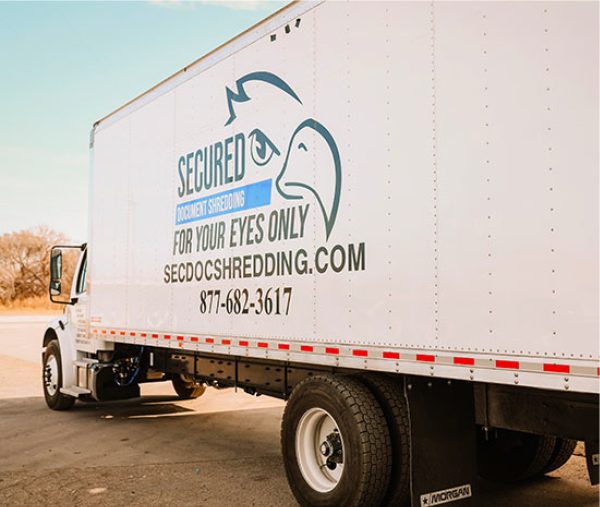 Keep your classified data private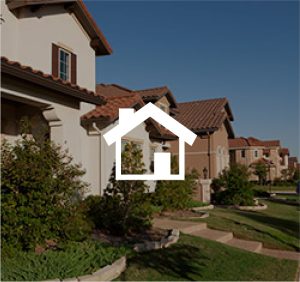 The effortless way to get your personal shredding completed. Give us a call and we will send a certified destruction specialist to your residence! Once our onsite shredding truck arrives at your location, nothing is more relieving than watching the process from start to finish.  Our licensed professional will clear out the materials and you can watch it all being destroyed from the comfort of your front door. After services have been completed, we will issue you a certificate of destruction for your records.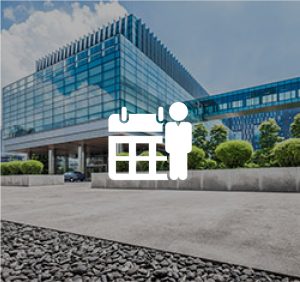 Do you work at a facility where paper files and documents accumulate? Everyone does! As a regularly scheduled client, you can choose from 4 diverse sizes of locking security bins for your location, at no additional cost! You choose the schedule that meets your demands and keeps you legally compliant and we service your bins according to those dates. Our office staff can assist with schedules and bin sizes if recommendations are desired.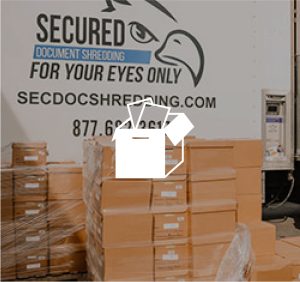 Whether you have a classroom, office or warehouse full of files and documents or computers and hard drives, there is no task too large for our industrial shredding trucks and skilled staff. We can safely clear out any sized bulk project you may have and bring you peace of mind. Services do not require additional obligations or long-term contracts.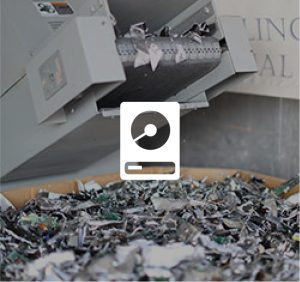 Any laptop or computer that has housed personal information is potential liability if not properly disposed of. It has become all too easy for people to restore your data and cause long lasting consequences. Our Shredding specialists are NAID AAA certified in hard drive destruction as well. Don't risk the possibility of financial fraud or identity theft. Give us a call.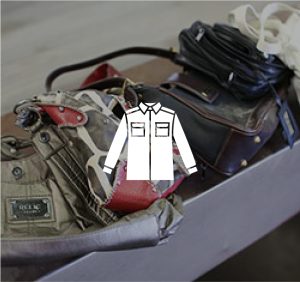 Safeguard your image! Any backstock of uniforms or trademarked materials that are outdated and out of circulation can be shredded beyond recognition to prevent false representation. We know how hard you have worked on getting your brand and good name out there, let us help you protect it.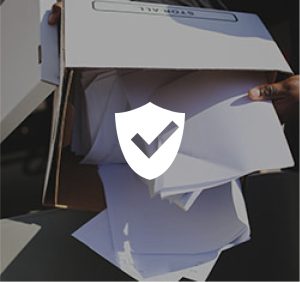 Creating and committing to a schedule doesn't always work for everyone. Come on by and meet our team! We have drop off shredding locations in San Angelo and Midland. Bring your hard drives, documents or textiles to us and we will promptly take care of the rest. It is cost effective, and no appointments are necessary!
Protecting the Heart of Texas
Every year, our beautiful Texas is contaminated with more plastic pollution and landfill buildup. We are committed to helping avoid such unnecessary wastes. Every document shredded and non-data storing piece of computer plastic is sent to a certified recycler right here in Texas. Working hand in hand with BRI recycling solutions assures that we reduce our footprint and do our part to contribute to a safer Texas for future generations.
Secured Document Shredding is a locally owned, west Texas family business. We have over 25 years of shredding experience and expertise under our belts. Our highest in shredding standards have been appreciated and acknowledged by residential clients, businesses local and corporate as well as state and government entities. All staff have been rigorously background checked, drug tested and are continually admitted to specialized training as per NAID AAA certification requirements and our commitment to providing the best and most confidential services possible.
WE ARE NAID AAA CERTIFIED SINCE 2005
NAID AAA Certification® verifies secure data destruction companies' services' compliance with all known data protection laws through scheduled and surprise audits by trained, accredited security professionals, fulfilling customers' regulatory due diligence obligations.
We are NAID AAA Certified for on-site and off-site document shredding and hard drive destruction. Our team is ready to serve you and all employees undergo background checks and screening as per NAID certification standards.
KEEP YOUR DATA CONFIDENTIAL!
Contact us to book Secure Shredding Services or to arrange a free consultation.