Certified Shredding Services In Alpine, Texas
Call to Book Your Shredding (877) 881-0615
For over 25 years, Secured Document Shredding has supported the communities of Alpine and Brewster County with secure data destruction options.
Our company is one of the first shredding companies to achieve a NAID AAA certification in West Texas, which requires our team to adhere to strict policies and procedures as well as pre-employment and on-going drug and background screening. This certification provides the community of Alpine Texas the peace-of-mind needed when making data security decisions.  Give us a call today!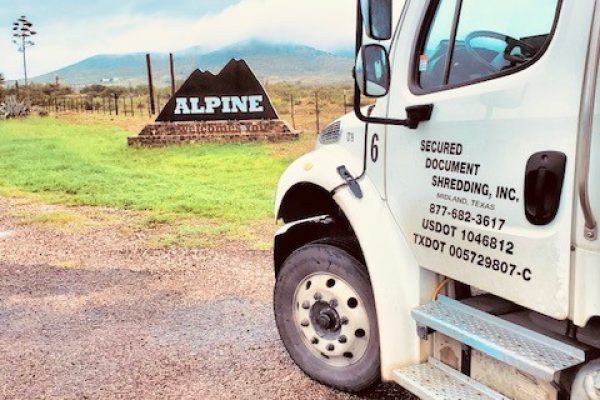 Peace of mind is everything when protecting confidential information: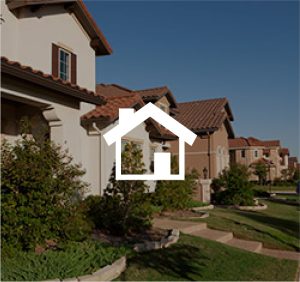 Residential Shredding Services in Alpine, Texas
Conveniently witness the secured destruction from the comforts of your doorstep.  With a short phone call or email, our NAID certified driver will arrive at your residence.  Once at your doorstep, our licensed staff member will securely load your material into our onsite truck as you witness the destruction.  After the process is complete, a certificate of destruction will arrive through your email.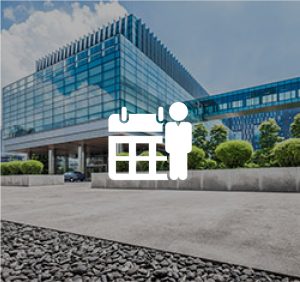 Growing tired of workplace shredding?  We understand!  Free up your payroll and staff by outsourcing your data destruction to a NAID certified provider.  The setup is easy. You select a lockable bin size and a frequency that best fits the locations needs, and our certified driver will arrive for an ongoing bin service based on the frequency chosen. We have plenty of options to fit every need and our office staff is readily available to answer questions.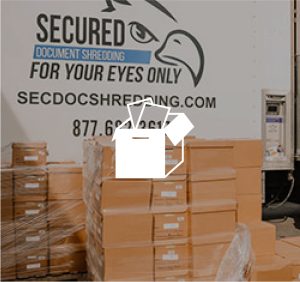 Storing large amounts of boxed documents, old computers, or hard drivers?  If so, you've come to the right place.  No matter what size the purging project, our fleet of cutting-edge trucks and skilled staff are ready for the task.  Our bulk purges do not involve future service commitments or contracts. Rid yourself of risk and securely shred your expired documents and electronic files. If you have questions, our expert office team can walk you through the process.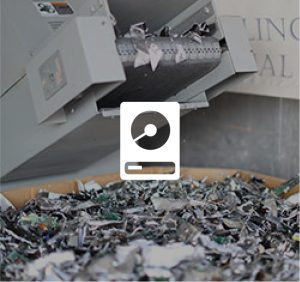 Before recycling that outdated laptop or computer, be sure to properly destroy its hard drive.  Fallen into the wrong hands, a breached hard drive could invite long-term consequences such as identity theft and company liability.  We are NAID AAA certified in hard drive destruction requiring a process that ensures the secured destruction of your hard drive. The cost of hard drive destruction is a worthy investment.  Call us today.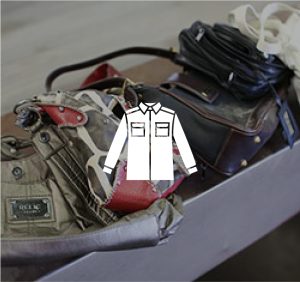 Preserve your brand image! You have worked so hard to create a healthy image, let us help protect it. Rest confident knowing your good name and brand is safeguarded.  Uniform shredding ensures those items are destroyed beyond repair, keeping you in control of how your brand is represented.  Still unsure, and have a few questions, call us…we would love to hear from you.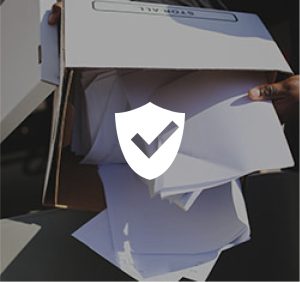 Looking for the most cost-effective pricing? Drop-off shredding is the option for you! We offer drop-off shredding at convenient locations in both Midland and San Angelo. Accepting documents, hard drives, mixed media, and textile shredding.  No appointment is necessary, simply come during our shredding business hours, Monday through Friday. 
Secured Document Shredding prides ourselves on how we can improve our communities.  In partnership with you, each piece of shredded paper and computer elements that no longer store any confidential data are delivered to a verified recycler.  This creates a greener and cleaner community for generations to come.  We also work in partnership with our sister brand BRI to support a safer West Texas.
Being a proud family-owned business in West Texas, Secured Document Shredding has called your communities home since 1996.  Locally owned and operated, we understand the pulse of Alpine, Brewster County and what some might consider the heartland of Texas Ranching.  Our team is routinely drug tested, background screened and complete ongoing training to meet the needs of both residential and business clients.  This combined with our excellent service standards and competitive pricing, ensures you are staying legally compliant.
WE ARE NAID AAA CERTIFIED SINCE 2005
NAID AAA Certification® verifies secure data destruction companies' services' compliance with all known data protection laws through scheduled and surprise audits by trained, accredited security professionals, fulfilling customers' regulatory due diligence obligations.
We are NAID AAA Certified for on-site and off-site document shredding and hard drive destruction. Our team is ready to serve you and all employees undergo background checks and screening as per NAID certification standards.
KEEP YOUR DATA CONFIDENTIAL!
Contact us to book Secure Shredding Services or to arrange a free consultation.